INTEGRATED PRODUCTION, PRODUCTION AND STRATEGY
SELECT WORK
TRUE, ALSO TRUE
In the development and writing phase, I partnered with the agency's creative team to conceptualize and script a TV spot for a COVID-19 vaccine awareness campaign, and during pre-production, I coordinated with casting directors for non-union actor selection, conducted location scouting, and managed crew bookings and scheduling. In the production phase, I directed soley and allowed my AD and assistant producer to manage.
In the post-pro phase, I edited and managed client and post resources sound and color correction.
CUSTOMER STORIES
I collaborated with internal stakeholders at TIAA to develop content criteria, targeting high net-worth investors in the education sector with multiple product accounts, and worked alongside Compliance (Finra), Legal, Brand, and Content teams to adjust timelines for additional review rounds. In pre-production, I conducted casting interviews, crafted storylines centered on personal success and giving, and scouted locations that aligned with these narratives.
Filmed in Scottsdale, Arizona; Appleton, Wisconsin; Louisville, Kentucky; Los Angeles, California).
Client-side: TIAA
Strategy by and Produced by
TEACHER MOMENTS
Strategy, Creative and Production
Conducted research, utilized findings and leveraged consumer behavior to create a compelling and innovative integrated marketing program utilizing influencer and content marketing principles, as well as incorporating paid media.
I also produced the series.
Client-side: TIAA
Integratively Produced by
CHICAGO MARATHON
I produced an interactive user interface for Saucony's Pavilion at the Chicago Marathon, collaborating with UX/UI designers, software developers, and data analysts to create a seamless and engaging experience. This project involved close coordination with event organizers, sponsors, and digital marketing teams to ensure the interface met the diverse needs of participants and spectators.

Agency: Bear Fruit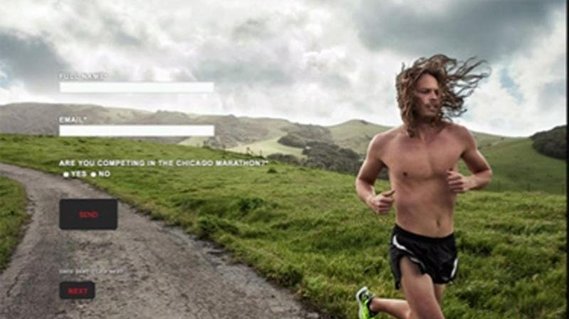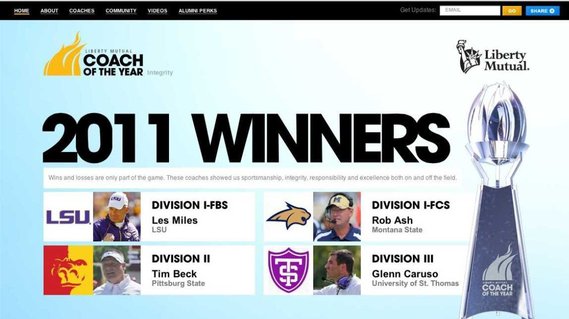 COACH OF THE YEAR
I orchestrated the digital production of an NCAA football affinity program, coordinating the launch of a five-phase HTML and mobile website, as well as the development of email and banner campaigns. Guiding teams in creative, social, analytics, and technology domains, I meticulously managed project margins and delivery schedules.

Agency: Hill Holliday
YOUR MODE
Spearheaded the initiative that directed users through social media to the 'One life. Many modes.' landing page, where they were asked to upload a photo representing their multimode life.

Following this, I encouraged them to delve deeper into their stories by writing a few sentences and answering some questions about their diverse lifestyles
Agency: Digitas